스마트배전반
Distribution Panel Monitoring System
When a partial discharge occurs due to insulation deterioration of the Power switchboard, it monitors and diagnoses the partial discharge by fusion of ultrasonic waves (AA, AE) and electromagnetic wave sensor (TEV).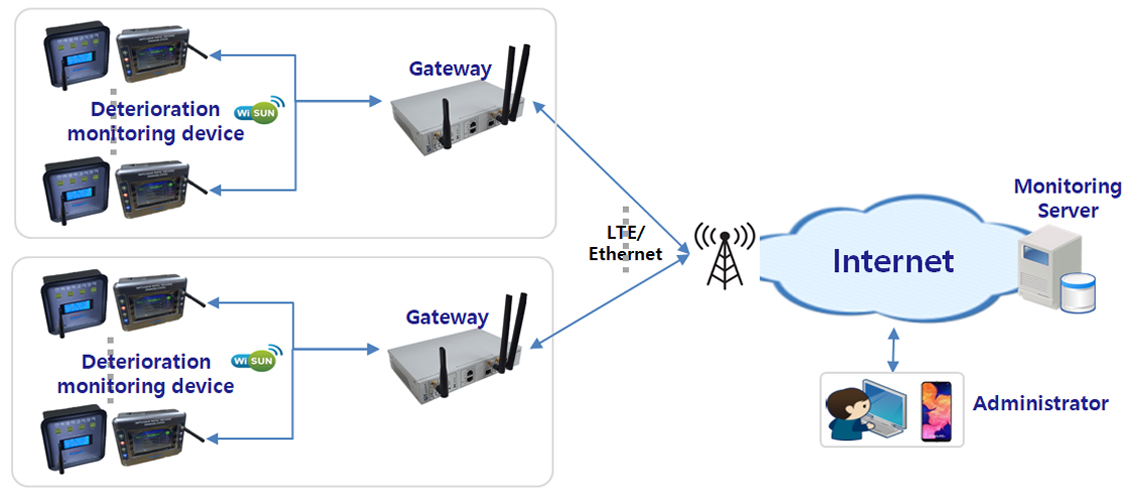 Deterioration monitoring device
Partial discharge monitoring device (built-in AA/AE/TEV sensor)
Deterioration detection device (CO, CO2, UV-ARC, IR sensor)
Power meter
Gateway
Built-in LTE module
Deterioration monitoring device management, server communication
Monitoring Server
Deterioration monitoring device management
Collection of information & Display
Alarm alert & cancel function
Gateway
Key Features
Wi-SUN communication function (MODBUS)
Communication between control platforms (LTE or Ethernet)
Deterioration monitoring device data and alarm collection function
Alarm alert & cancel function
Built-in web function for management
Key Specifications
Antenna : External (LTE, Wi-SUN)
Power : AC 100V/220V
Communication between deterioration monitoring devices : Wi-SUN(FSK)
Operating temperature : -40 ~ 85 ℃
Figure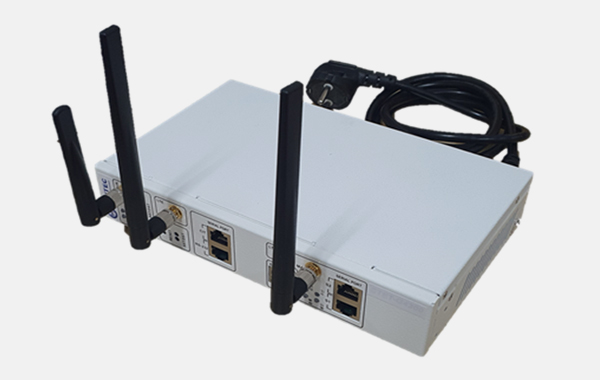 Block Diagram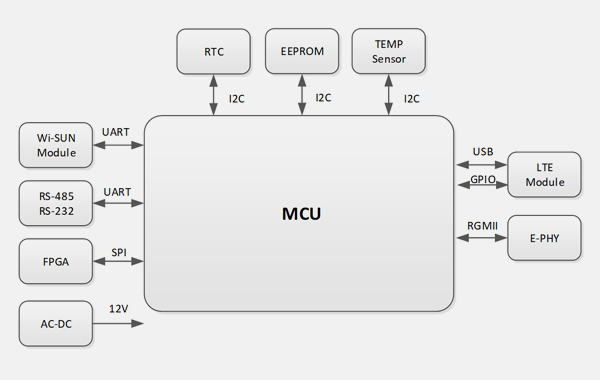 Management Server(Web/App)
Key Features
Dashboard (Site/Location/Device Display)
Deterioration monitoring device data display(Table/Chart View)
Alarm alert & cancel function
Admin menu (deterioration monitoring device, gateway management)
Web GUI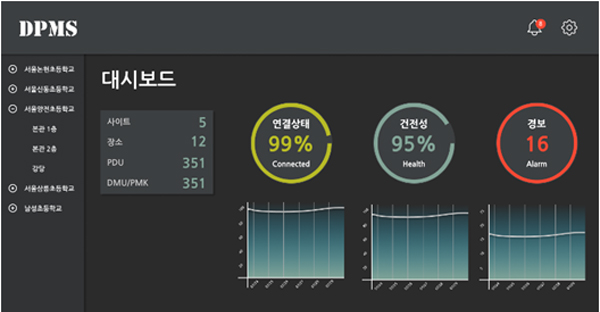 App GUI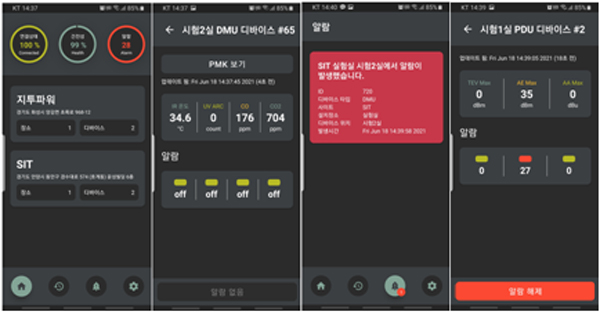 Wireless terminal for electric vehicle charging outlet
Based on Internet of Things (IoT) communication, electric vehicle charging service is provided through outlets that allow users to charge for electricity consumption. It is possible to monitor the presence or absence of a failure in real time, and the installation location can be easily identified.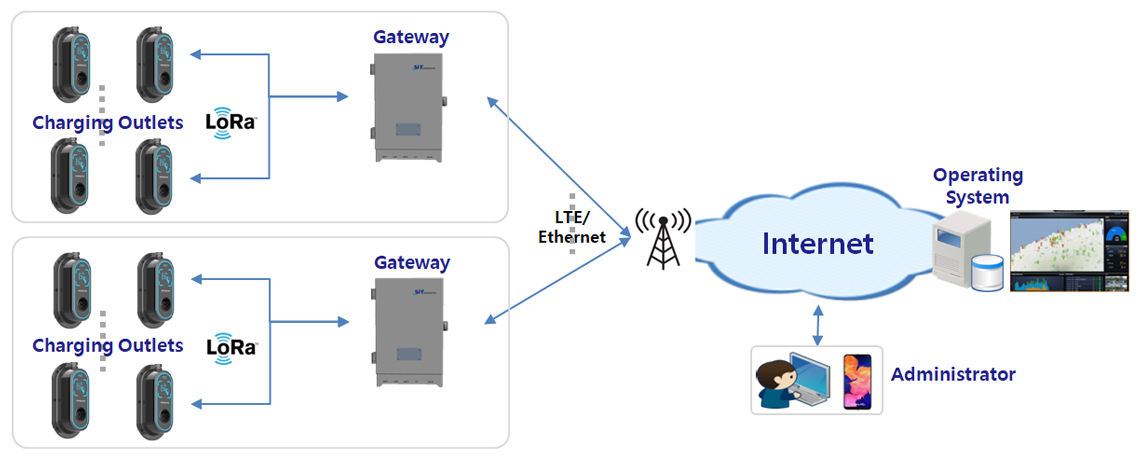 Charging Outlet
Antenna: Built-in
Communication: Non-standard LoRa (KR923 ISM Band)
Gateway
Mounting type: Independent (IP67)
Antenna: External (LTE, non-standard LoRa)
Monitoring Server
Deterioration monitoring device management
Collection of information & Display
Alarm alert & cancel function